Calculated Properties
Problem: A Sales Manager wants to calculate her commission for the quarter. She exports her HubSpot data, pastes it into an excel sheet with a commission function (deal revenue - deal cost * % commission), and then imports the function's output back into HubSpot and creates a new property. She has to do this repeatedly because she needs to calculate commision every month. She's exporting and importing data and writing functions in excel instead of coaching her sales reps and closing deals.
Solution: Customers can create a HubSpot property that is the output of an equation. They can add, subtract, divide, multiply, and also do sums, averages, minimums and maximums. Because our Sales Managers are very busy and don't have time to learn syntax, we kept this experience simple and highly opinionated. We also wanted to get a version 1 solution out sooner so we can validate our solution more quickly and learn more quickly (for example, at the time of this project, our back end did not remember the order of variables and operators so we made it impossible for customers to have multiple division and subtraction operators in one expression). After much behavioral data gathering, sketching and user interviews, behold! Calculated properties!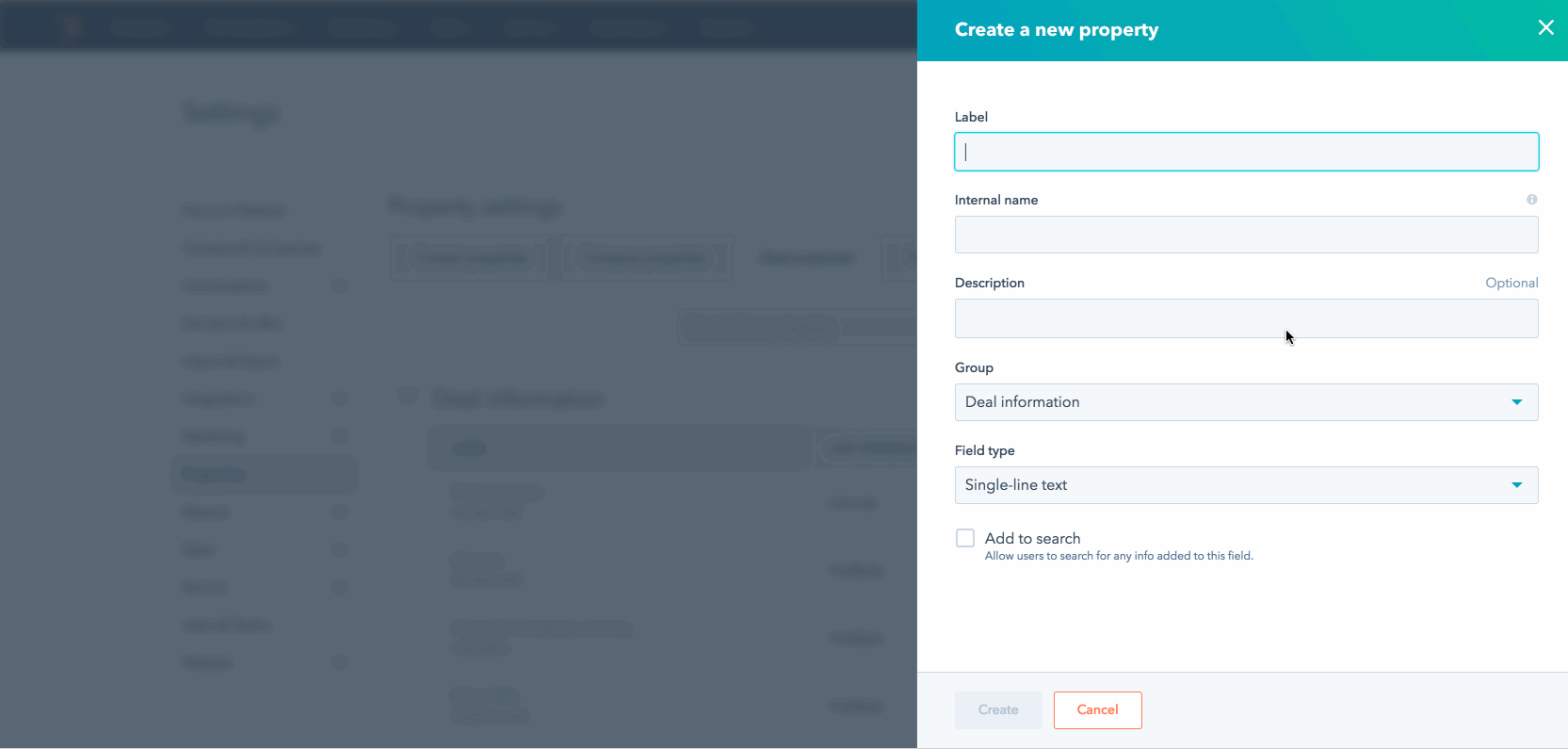 Learning: It isn't rocket science but it still holds true: Bring your developers (front and back end), with you every step of the way and challenge their recommendations. In this case, some of my developers were giving me constraints that were actually opinions/recommendations. After getting completely stuck for a month and digging into the constraints, I discovered there was more flexibility. Together, my backend developers and I adjusted the database architecture to design for a better user experience.